As companies seek to provide better employee benefits, wellness programs have become an increasingly popular way to support employees' health and well-being. However, not all wellness programs are created equal, and many fall short when it comes to providing truly valuable insights and actionable information.
This is where ekincare comes in. By leveraging the latest in digital technology and data analytics, ekincare's platform offers a unique advantage over traditional employee wellness programs. Specifically, its digitization and analytics capabilities make health data more accessible and actionable for both employees and employers alike.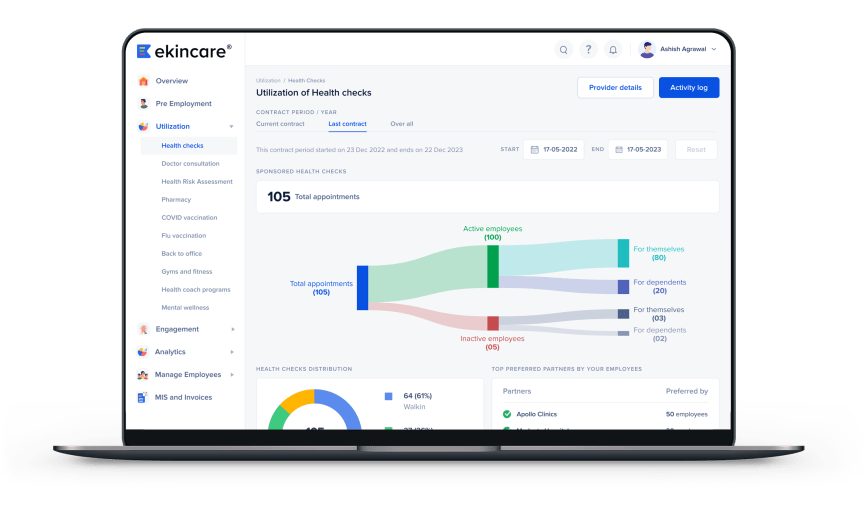 In the employee benefits and wellness industry, companies provide a transactional platform to book a service related to health. The platform offers 24/7 access to qualified doctors, discounts on health checks, online purchase of medicine, Gyms & fitness, and webinars from specialists. However, all companies need to have certain qualities, known as points-of-parity (POPs), to remain competitive. For ekincare, these include providing a transactional platform for health services.
Where ekincare truly differentiates itself from its competitors is in its point-of-difference (POD). One of its PODs is its digitized reports. Results are color-coded into amber, green, and red automatically from the provided range, making it easy for customers and their doctors to quickly glance at the report and determine if any results are outside the normal range. Moreover, digitizing the reports this way enables ekincare to provide employees with historical trends for their health and show the aggregated health profile of a company, and then suggest activities to help them make significant changes in their lifestyle.
Another differentiation is that ekincare has built an AI-driven integrated and patented health benefit platform that provides real-time insights into health parameters for both employers and employees. This approach empowers the system to deliver personalized health recommendations to continuously improve their health quotient. ekincare's focus is on delivering healthcare services and benefits with digitized data and more analytics, which results in higher engagement, utilization, and builds recommendations to keep employees on a healthy path.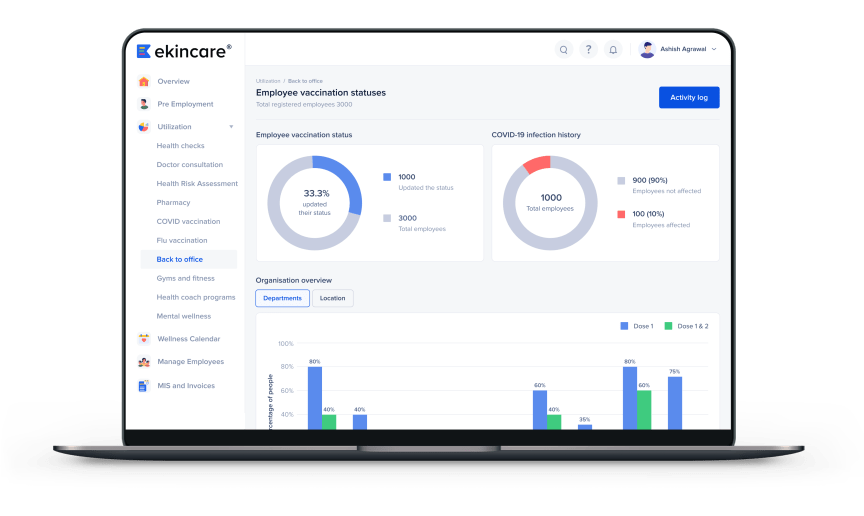 The impact of employee wellness programs like ekincare's is significant. According to a study by the Harvard Business Review, employees who participated in wellness programs missed 1.8 fewer days of work than their non-participating colleagues, resulting in an average savings of $176 per employee per year. Moreover, a report by the World Economic Forum estimates that an investment in employee wellness programs can yield an ROI of up to six times the initial investment.
Innovation is required to survive in the competitive market, and it can be challenging for businesses to ensure their differentiators remain innovative over time. At ekincare, we are innovating with time, breaking new ground, and leveraging technology to help you lead a smarter way to your healthier future.
In conclusion, ekincare's digitization and analytics capabilities provide a competitive advantage in the employee benefits and wellness industry. By digitizing data, providing historical trends, and offering real-time insights and personalized recommendations, ekincare is able to provide both employees and employers with more actionable information, resulting in higher engagement, utilization, and improved health outcomes.