Win with wellness: Attracting & retaining talent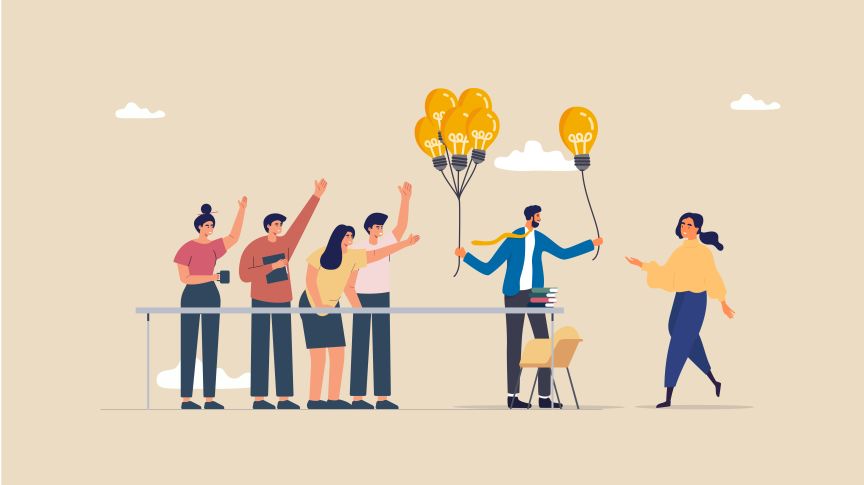 With the constantly evolving landscape of the modern corporate workplace, one thing remains constant - the high demand for talented and hard-working individuals. Every organisation knows that the key to a successful business is to have motivated, engaged and high-talent team members who believe in their abilities and bring out the best in the organisation's work flow. However, in times of crisis and challenges, attracting and retaining top-level, highly talented and hard working candidates can be a very daunting task for even the most ambitious HR professional. Let us see what "talent" really is, and how an organisation can maximize the chances of attracting high-talent powerhouses who will help the company reach new heights.
What is talent?
Talent can be defined as, "certain naturally recurring patterns of thinking, feeling and behaving that enable individuals to excel in their particular role".
According to a study by Gallup, 70% of the changes in employee engagement can be attributed to the team leader or rather, to the team leader's talent for manpower management. A highly talented manager and a highly talented employee, when paired together, can maximize engagement tremendously. Helping the organisation thrive amid crisis is only possible when leaders create an intentional focus on engaging the various team members under their leadership.
Here are a few ways for HR leaders to attract and retain highly talented individuals to their teams.
Make wellness a priority - With everything going on in the world today, the importance of employee health and wellness cannot be ignored. While the world slowly returns to normal, the post-pandemic employee will always prioritize their physical and mental health. Thus, for many employees, a strong and well-defined employee well-being plan is an important part of the puzzle when they are looking for new opportunities or staying with an organisation. Annual health checks, personalized lifestyle advice, and consistent access to a healthcare professional are some of the parameters that will help make your employee wellness program a cut above the rest.
Redefine employee performance management - Broken and archaic employee management systems often repel the modern team member. Only 20% of corporate professionals strongly agree that their performance management and appraisal system motivates them to outperform and go above and beyond the call of duty. Meanwhile, 95% of managers are dissatisfied with their performance management system. Creating a robust and modern performance management program will help boost organisational productivity and employee engagement.
Accountability for everyone - Managers should be held accountable for creating opportunities to learn and grow. Often, the first priority for highly talented employees when looking for a job is the opportunity for growth and development.
A deep understanding of the mission - Connect the organisation's mission and purpose to everything the team does. Highly talented professionals, no matter the industry, are driven by a mission statement. Hence, outlining the team and company's goals, values and mission, while simultaneously making the mission a tangible part of the employees' roles is a powerful value proposition for attracting and retaining talented workers in the long-term.
A strong company brand identity - Consolidate your company's branding and public image. All of the employees are part of the community that the organisation serves. A good reputation for the company's brand is often one of the top reasons for high-talent employees to consider becoming part of, and staying with, your team.
Parting words
As every HR professional knows, the path to a great team is often a long and arduous process of trial and error. Knowing your organisation's goals, understanding your team members and creating a better work environment where everyone thrives is a full-time task for managers everywhere. However, with the ideas and tips mentioned here, you should be able to reduce the effort it requires to attract and retain highly talented team members who will help the organisation maximize its potential, along with personal and professional growth for everyone on the team as well.