Dynamics between employees and employers have shifted as a result of the pandemic's accelerated digital transformation. HR will have its finest opportunity to redefine the role's importance in the post-pandemic world in 2023. Human Resource professionals were important in helping businesses through the pandemic's storm as well as during the ensuing inflation increase and a downturn in the economy. In other words, if enabled effectively, HR may have a big impact on organizations.
HR patterns and trends for 2023
Given are a few HR trends that will have an impact on the workplace in 2023. Some patterns have been developing for a while, but recent occurrences have given them a boost. Numerous of them are the outcome of considerable adjustments that organizations have had to make and, in some cases, are still having to make.
Employee well-being
HR is now focusing on creating a more proactive strategy for resilience and well-being. This means focusing on the creation of a more all-encompassing strategy for employee well-being that eventually prioritizes emotional, physiological, and monetary health. Interventions like creating a culture of acceptance, implementing stricter work-life balance policies, or creating an inclusive workplace for people with physical disabilities will become more important now.
The significance of employee health and wellness was also brought to light by the pandemic. New wellness-related policy implementation is now typically a top priority for HR departments. Stress levels among people have greatly grown as a result of the pandemic and the impending possibility of a recession.  Employees are worried about their families, their health, and whether the market volatility would put them in danger. HR must provide employee support programs and wellness efforts to address both physical and emotional health.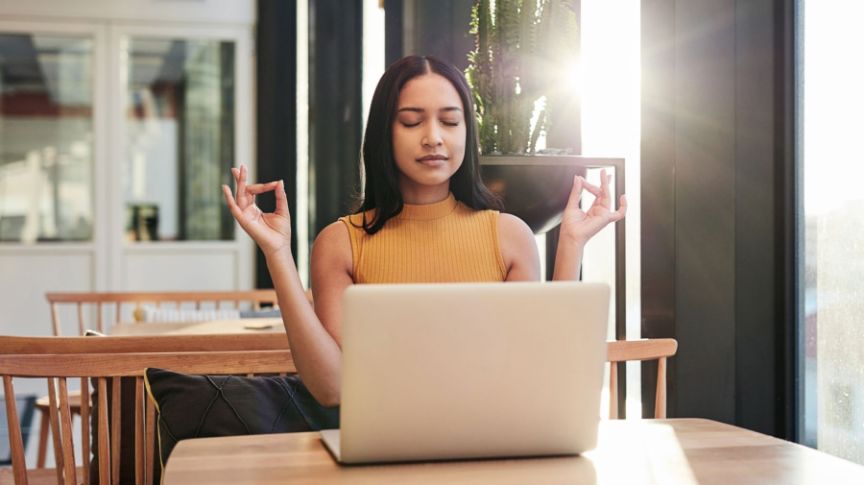 Gartner's research showed that if a comprehensive well-being program is offered, it will increase the commitment and motivation of the employees by 21%. Human resource specialists must develop methods for spotting mental health issues in workers and giving them the tools, they need to manage them.
Additionally, HR managers need to motivate staff to engage in exercise regimens, fitness programs, and other healthy behaviors. Human resources are expected to implement a proactive approach to resilience and well-being. This requires developing a comprehensive employee wellness strategy that places a priority on their psychological, physical, and financial wellness.
Redefining relationships
The change in perspectives towards external agents of the company like the contractors and freelancers has been increasingly felt. India is globally the second fastest-growing freelancing market, which means that HR has a big responsibility and an opportunity to manage a gigantic unorganized workforce. By adding value to external contributors, HR can create a perfectly blended workforce ecosystem.
Advanced and updated workplace strategies – Redefining the workplace ecosystem
HR professionals soon have to educate themselves and management on minimizing the ideology of proximity bias, which is an in-built partiality to prefer local employees over distant workforces. HR professionals should focus on establishing objective performance indicators, defining promotion standards, & pay raise standards. 
Digital transformation
The pandemic has expedited digital transformation over the years, and the working class has adopted it accordingly. The majority of the population now prefers remote jobs over office jobs.  As high as 48% of the employees will choose to quit if they are forced to work from the office full time. Digital transformation will also go one step further in 2023, by integrating artificial intelligence and machine learning into their corporate culture. Firms will also be required to update their technological infrastructure. A number of changes will be required to increase adaptability, engagement, and productivity in enterprises, ranging from the employee experience to the satisfaction of customers.
The future of HR Digital Transformation will need to be built on ongoing technological modernization, creative frameworks, and data-driven methodologies in order to meet the demand for a more innovative employee experience and provide employees with a progressive workplace.
People analytics
A solid and data-driven DEIB strategy will be one of the most significant HR tech trends in 2023. Organizations must implement practical steps to improve diversity and inclusion since a significant part of employees are eager to work in a hybrid environment. It entails using a capable tech-enabled system to drive multiple activities including sourcing, recruiting, onboarding, employee engagement, grievance redressal, and policy creation.
One of the most important HR trends for the future is people analytics, which will eventually gain importance with the passing of time.  To manage the enormous volumes of HR data, a sizable number of HR professionals are increasingly employing people analytics technologies. 90% of the firms polled feel data and analytics are a crucial component of their HR strategy, according to a recent Insight222 survey. In order to enhance corporate performance and make strategic business decisions, people analytics offers data-driven insights on talent analytics and workforce analytics. People analytics may help businesses optimize their operations by giving them a simpler, quicker, and more potent insight into their data as they deal with waves of disruption.
The future of work is now in the Metaverse
The future of work now has its potential in the Metaverse. It has opened up opportunities for learning and creating in its immersive learning ecosystem, making learning more accessible through the metaverse. The metaverse makes it possible to imagine new working conditions that are productive, collaborative, and creative without being restricted by physical conventions.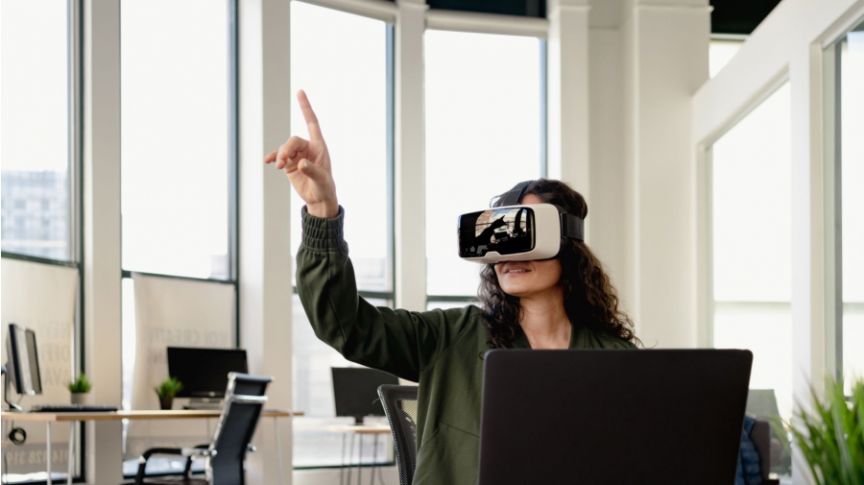 In order to employ this technology effectively, the firm needs the assistance of HR. To ensure wholesome metaverse working procedures, they will need to create new hybrid working policies and train leaders on how to lead in this new setting. Don't do anything online that you wouldn't do in your regular job: That should always be the golden rule.
Employee experience
47% of leaders feel that this should be treated as the top priority. Almost 44% of HRs believe that their organizations do not have lucrative training paths. Many HR professionals find it difficult to pinpoint the internal changes that workers need to make in order to advance their careers. Only one out of every four workers in a recent Gartner poll on employee career choices expressed confidence in their career at their company. At the same time, three out of every four people sought a new post and are interested in employment outside of their company.
For the greatest talent to be attracted and retained, a competitive wage isn't always sufficient. As more individuals review their work-life balance, employee expectations are evolving, which presents a challenge for talent acquisition teams.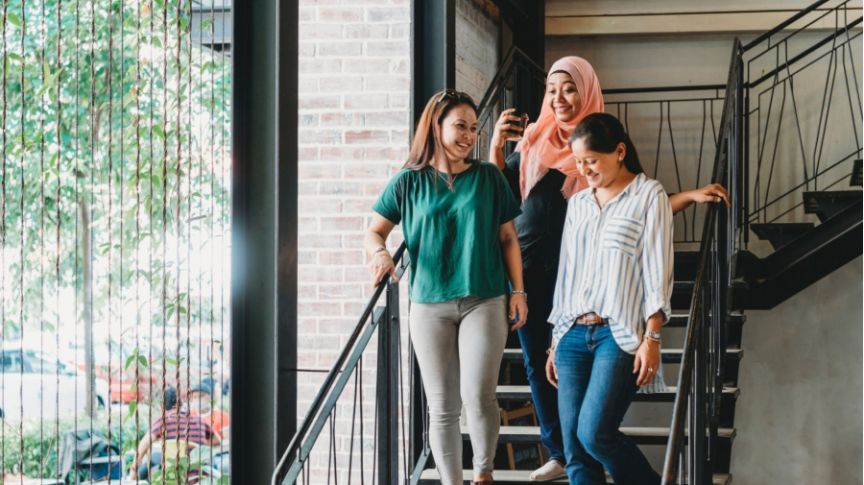 Free lunches and free parking are no longer regarded as desirable "perks of the job," as businesses increasingly provide more alluring advantages like retail discounts, bike-to-work programs, flexible scheduling, or a 4-day workweek. Employee mental health and welfare are becoming more of a focus, which makes employee help programs more crucial.
When workers feel valued, they are often content and proud of their work and the company they represent. Several advantages come from meeting the requirements and expectations of your workers, including job satisfaction and motivated and effective personnel, which will eventually lower the absenteeism rate.
All-in-one employee management apps
There is no denying that new technologies are changing the nature of the job. Particularly staff management applications, which support increased productivity and engagement, provide transparency, provide real-time data to make it simpler to make strategic business choices, and even boost company branding, facilitate effective and quick onboarding, improve the experience of employee training, enable you to test employees' memory for new information.
Sharing employee praise and recognition is made faster and simpler for staff to obtain the necessary documents for you, bridging gaps in communication, improving timekeeping for payroll processing, and connecting with mobile & desk-less workers becomes easier as well.
Conclusions
People's want for connection and empathy to deal with world crises has seen a significant increase after facing constant dread, danger, and uncertainty. The HR trends for 2023 represent the fact that despite the hard year ahead, organizations should focus more on the needs of individuals. The emphasis should be on promoting employee well-being, guaranteeing safety, and utilizing technology to give staff members the greatest experience possible.
About the author
Arundhati Upadhyay (Gold Medalist MBA) works at a startup in Bangalore. She is extremely passionate about innovation and creativity. She specializes in Talent Branding,  Talent Attraction, Social Media Outreach Initiatives for Employer Branding, and Recruitment Marketing Outreach Initiatives. She is also an Art of Living Teacher and conducts Mind Management Programs for people across generations.
Schedule a demo to learn how your organisation can get the best employee health and well-being experience with ekincare's commitment to quality.