Employee Assistance Programs (EAP) refer to a set of initiatives taken by an organization to promote healthier lifestyles amongst team members. This includes providing assistance with any problems, personal or work-related, that may hamper their performance at work or their mental, emotional or general well-being.
A survey conducted by MantraCare showed that nearly 70% of global corporate professionals face high stress from work or an underlying chronic health issue. These factors reduce productivity by up to 35% in organizations. Employee Assistance Programs can help the organization's employees stay healthy and productive, while simultaneously reducing any possible loss in productivity.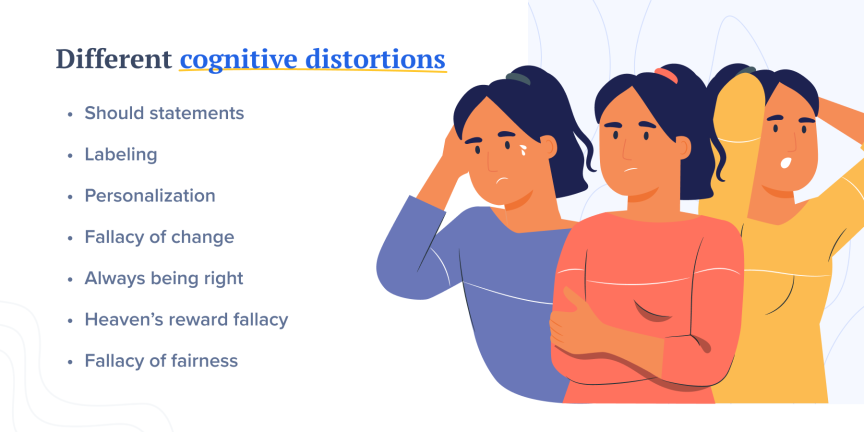 The focus areas of Employee Assistance Programs
A typical Employee Assistance Program focuses on 2 main aspects of employees' health: Psychological health and Physiological health. Most organizations focus on the mental or psychological aspect of employee well-being first. However, amid the COVID-19 pandemic, the demand for physical well-being programs has risen in recent times as well. Physical wellness programs usually include activities like management of chronic diseases, planning a proper diet and nutrition plan, cessation of substance abuse, among many other aspects of holistic employee health.
In a typical setting, Employee Assistance Programs cover free and confidential psychological assessments, short-term therapy, and follow-up services for corporate professionals. Counsellors involved in EAPs may also act as consultants for the organization's managers, leaders and supervisors to address specific problems and needs on an organization-wide scale.
The rising demand for Employee Assistance Programs
Many companies, academic institutes and even government organizations actively participate in helping workplaces reduce the occurrence of violence, traumatic experiences, and other emergency response situations faced by employees in the work environment. EAPs offer a variety of support programs to employees. Even though these programs are primarily aimed at work-related issues, a sizeable number of programs also assist employees with challenges outside of the work environment. The demand for Employee Assistance Programs has risen steadily over the years. Recently, these programs have become more coveted both on economic and social bases.
Frequently Asked Questions
Q. What does an Employee Assistance Program do?
These programs began as a method to help employees cope with the stressful corporate lifestyle. In the early days, the primary objective of Employee Assistance Programs was to help corporate professionals cope with alcohol addiction. Over the years, these programs have evolved their scope to offer assistance with mental health issues, substance abuse, and many other services with the aim of creating a healthier workforce that is unhampered by the stresses and negative coping mechanisms that plague the modern workplace.
Q. Do organizations really need an Employee Assistance Program?
According to a study published in the Journal of Workplace Behavioral Health, Employee Assistance Programs can add tremendous value to organizations. This includes reduced medical costs for employee health, lower levels of Absenteeism and Presenteeism, and higher levels of overall employee productivity. Regardless of the size of their workforce, companies across the world stand to benefit greatly from properly customized and managed Employee Assistance Programs.
Small and Medium Enterprises can greatly benefit from EAPs. While smaller organizations often have fewer team members and may not consider the implementation of EAPs, such organizations are often quick to bear the brunt of hampered employee performance and continuous issues that employees face at the workplace. A small organization would be remiss if it does not employ efficient measures to rectify issues arising at the workplace. Employers who provide relevant and fully customized EAPs can help both the organization and the team members by reducing liabilities, raising employee satisfaction, and also by lowering the day to day stresses of managing a multitude of responsibilities with little to no support.
Q. Which services are most commonly covered through Employee Assistance Programs?
Corporate professionals and their loved ones typically use Employee Assistance Programs to seek help in facing the challenges they face in their private lives. EAP counsellors provide a variety of services, including assessment, advisory support, and referring patients to supplementary resources such as specialized therapists and counsellors for a limited number of additional counselling sessions. A few of the various issues covered by EAPs are:
Substance abuse.
Profession-related stress.
Major life-changing events, such as births, accidents and deaths.
Financial or non-work related concerns.
Relationship issues within employees' family or personal life.
Relationship issues at the workplace.
Concerns about the health of aging parents.
In Closing
Employee Assistance Programs are an important aspect of ensuring a healthy workforce in the modern corporate world. With the changing times and repercussions from the COVID-19 pandemic, employees today are subjected to more and more stressful situations, which may lead to them coping with the stress in less than healthy ways. Dedicated counsellors who focus on the employees in need of assistance often act as the guiding force that helps such employees get back on their feet after facing their demons.
While EAPs are considered contingency plans for organizations, they can also act as an effective barrier to such problems. If implemented correctly, Employee Assistance Programs have the power to nip such issues in the bud and stop employees from going down a negative spiral by recognizing warning signs early.