In the wake of the COVID-19 pandemic, employees across the world are finding themselves working from home. While there are some conveniences, working from home isn't easy for everyone and can come with many distractions. For parents and caregivers, there is a whole new dimension of disruption and anxiety that comes with being able to get your work done while taking care of your family. 
Working from home is a privilege, to be sure, but it's also never been harder to get your brain focused on your job...and to keep it there.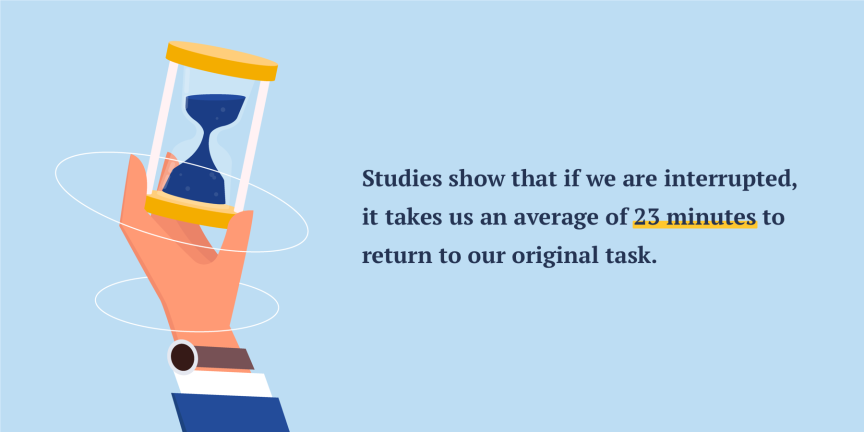 Finding focus in the wake of so much stimulation and anxiety may be tough, but it's definitely doable. 
Here are a few tips for HR professionals to keep their employees focused and productive while they are working from home.
Allow employees to schedule their day as convenient
Don't restrict employees to a 9 AM to 5 PM job till the time they work from home. Set them free to align their time and tackle major tasks when their energy levels are at peak and when they perform at your best. There is no exact time, but many people find that they're more alert, focused, and productive in the morning. Let your employees get started and set a realistic deadline, which can add a touch of positive stress to motivate themselves. 
Keep motivating your employees
Working from home comes with distractions. Multi-tasking between household chores, catering to family, kids, and pets, and so on, is inevitable. Being solely focussed on professional tasks becomes harder as days go by.  Also, the lack of face-to-face interactions with peers and managers makes it harder to receive outside motivation and can result in losing crucial momentum and focus on the job. So, motivating employees can help to boost their confidence, think positively, and set clear goals.
Combat flow of fake news
Anxiety around the COVID19 outbreak is growing day by day. A lot of conspiracy theories and fake news around the coronavirus, treatment, and cures are doing the rounds on social media and other online channels. It is important for companies to collate credible information and communicate it effectively to employees on a periodic basis to prevent any panic and unnecessary distraction. 
Keep a check on your employees' mental health
Being cooped up within four walls poses challenges of a more personal kind. In these cases, mental health & wellbeing becomes a priority. Unless one is accustomed to being alone, loneliness can creep in and wreak havoc on one's psyche. With the quarantine extending to millions across the globe, loneliness will reach epidemic proportions almost as much as the virus itself.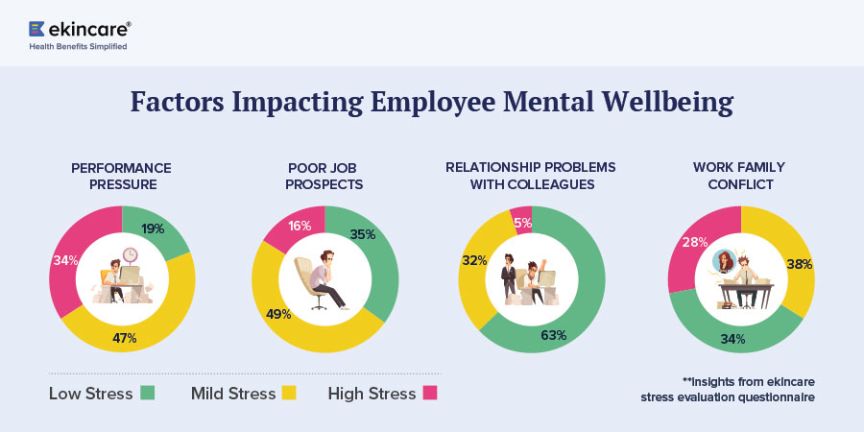 Moreover, the uncertainty surrounding this crisis makes employees question their future. When will the crisis end? How will it impact their family and finances? Is their job safe? These are few doubts running in employees' minds during these testing times. In these cases, the onus of helping employees maintain mental balance is on the company and is the key to keeping the productivity graph on a steady trajectory until the situation subsides.
Encourage regular breaks
Studies show that the longer employees work on one particular task, the harder it becomes to maintain focus, especially when one works past 90 minutes. Employees too probably would have felt that their attention and ability to concentrate fade, and the mind starts to wander. So, small breaks throughout the working day can help employees get back their focus and concentration.
Close the day
Put boundaries on employees' work schedules so that they can separate their work time from their leisure time at home. Encourage them to get up, move away from your workspace, leave their computer and tools in another room if possible. And most importantly, resist the urge to do work tasks no matter how quick they might be. We don't know how long this will continue, so maintaining a healthy work-life balance is indeed important.
Conclusion
The entire world has been hit by a pandemic that has no cure yet, and the only proven prevention is maintaining social distance. Adopting work-from-home practices is the most viable and responsible way to deal with this situation. It is the only way of sustaining businesses in a time of global crisis like this one. Thanks to technology, working-from-home can now be remarkably smooth and productive.
It is not only the role of top management, HR leaders, or managers but also of the employees to make these measures success and emerge through this as stronger than before.