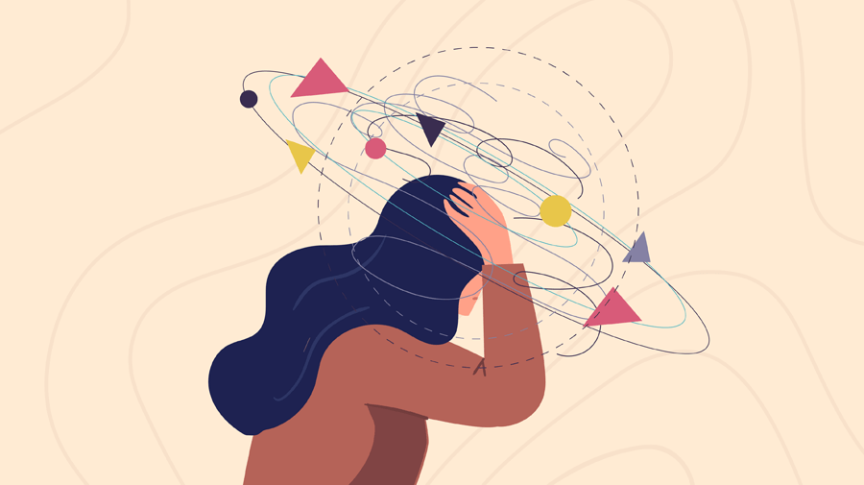 In the modern workplace, regardless of industry or geography, a few challenges are universal. One of these is the challenge of facing burnout. Burnout is a different name for a common problem, i.e. stress. However, the differentiating factor is that burnout occurs from prolonged and unmanaged stress. It is a state of emotional and mental exhaustion, which leads to physical symptoms as well.
According to a survey by FlexJobs & Mental Health America, 75% of employees report having experienced burnout at work, while 40% say that they've felt higher levels of burnout specifically during the COVID-19 pandemic. Burnout has become such a common occurrence over the past few years that the World Health Organization classified it as an occupational phenomenon, stating that it is a symptom of regular and chronic stress in professional environments.
Tips for handling burnout
While burnout at the workplace is not a new phenomenon, it has been exacerbated by the additional challenges posed by the pandemic. Understandably, working from home, handling one's own mental health, and the lack of socialization in an office or social environment has taken its toll on the lives of working professionals across the world. Hence, now is the time to identify and rectify the symptoms of burnout, for a healthy future. Here are a few ways to recognize and manage burnout.
Familiarize - Feelings of detachment, perceived or actual productivity loss, unexplained energy depletion, restlessness and insomnia, or oversleeping and not feeling like waking up. Additionally, the chronic stress that causes burnout often also damages the immune system and has physical repercussions such as headaches, hypertension and lethargy. These are all tell-tale signs of imminent burnout and must be monitored.
Support - While remote work and lockdowns have reduced the possibility of physical interaction with social groups, spending time with family members and using every opportunity to connect with friends and loved ones through digital means - video calls, phone calls and text messages, can help reduce feelings of loneliness. Letting your loved ones know about your feelings of stress can also help them support you through difficult times.
Self-care - Taking a few moments every day to do the things you like doing, or even taking adequate breaks away from stressful situations can help you rebalance your mental state and keep symptoms of burnout at bay.
Redefine - Your work schedule may feel even more hectic due to the expectation of always being available as you're working remotely. However, just another aspect of self-care is maintaining a flexible schedule at work which allows you time to take care of yourself. It is not mandatory that you always be available, and having a conversation with your managers and colleagues can help build a schedule that you are more comfortable with.
Working through burnout
As we see a cycle of lockdowns and re-opens for citizens across geographies, the stresses of daily life are on the rise. This also affects the productivity and drive of employees, leading to a loss of organizational productivity for companies as well. Burnout is a part of professional life, but that doesn't mean that the challenges it brings cannot be tackled. The tips above should help in managing burnout to a great extent. However, if the symptoms continue for a prolonged period, it may also be beneficial to talk to a trained mental health professional who can help provide guidance and a more sustainable solution to the challenges one may face.