For employers trying to run a business amidst the COVID-19 pandemic, allowing remote work can significantly benefit the employees. But managing remote team members come with its own share of challenges. 
Working remotely or from home may seem like a great perk, but these employees miss out on things like colleague interaction and office provisions. As their daily living routines are disrupted, it causes added anxiety, stress, and strain—physically and mentally.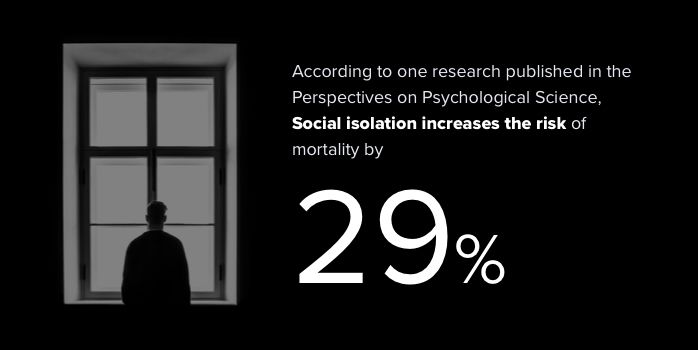 Facilitating more connections between employees could help to mitigate these risks as we focus on the existing risks of COVID-19.
Fortunately, there are some strategies employers can use to help their remote employees stay healthy and happy while they keep things moving from home.
Emphasize Interaction and Connection
Encourage all employees to help others feel included in their new remote community. Although employees who work from home may be physically alone, there are many ways for them to interact with other members of the team throughout the day.
Thanks to technology, there are many strategies employers can use to help remote employees feel less isolated:
Utilize Slack, WhatsApp, or other messaging apps to create group channels where employees can communicate with each other and share productivity ideas or great articles.
Set up weekly or monthly staff meetings via video chat or in-person whenever possible. Seeing the teammates' faces can make a big difference in employee morale.
While COVID-19 is at the forefront of everyone's minds, employees might not reach out for help as readily. Hence, ensure supervisors check in regularly with their remote employees and address any issues they may have.
Encourage Breaks
Employees who work from home have the potential to fall into unhealthy habits. When an employee is already at home, finding that important work-life balance can be hard.
It's a good idea to encourage remote employees to take breaks throughout the day. Getting outside to take a walk in the park or doing an hour's workout can be healthy and helpful for relieving stress. There are many other ways an employee might take their break away from the computer, but the important thing is to take that time to reset, regroup, and relax.
Discourage excess media consumption
Encourage employees to avoid continuous exposure to news, media, and social media that may trigger or elevate anxiety, stress, or panic. Employees can stay informed on the latest updates from reliable sources like the Centers for Disease Control (CDC) and the World Health Organization (WHO), but at the same time should limit media consumption.
Set boundaries on work schedule
When working from home, be sure that the employees are working for reasonable hours. It can be tempting for them to work more while they have their work at home. However, it can also be taxing on their health and well-being. So, employees should stick to a schedule with healthy boundaries.
As we know, there is still a stigma around mental health issues among employees. Many people suffering from these symptoms don't want to talk about them the same way they may talk about a physical illness. 
A solution is to offer remote employees the help they need by providing access to anonymous mental health services and support that they can access anytime. Employers these days consider Employee Assistance Programs to help their employees with a variety of issues in and out of the workplace, including mental health services and employee assistance. 
While mental well-being is a core part of ekincare's preventive health approach, the counselors are available 24*7 on chat or phone to help employees for any queries.
Conclusion
The ease and convenience of these mental health services can be incredibly helpful to remote employees dealing with stress, loneliness, or other issues related to COVID-19 or anything else.
Employees who have the resources to manage their mental health and well-being, as well as other issues outside of the workplace, will indeed prove to be greater assets to the business, and create a more positive working environment at times when it's needed the most.